Can I order the buckets in the bucket list?
Yes, you can.
This is an example of a bucket list. Hold your finger on the bucket icon and drag it up or down.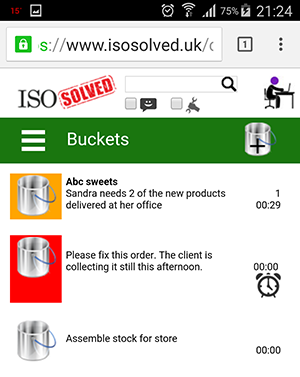 In this example the urgent bucket was dragged to the top so that the supervisor can view your sequence of buckets you are going to finish.